Our crew for your challenges
Our growing team is made up of experienced planners and pilots of brands. And marketing captains. Here is a brief presentation of our expertise and specializations. Of course, you will get to know the crew personally in a joint meeting about your project.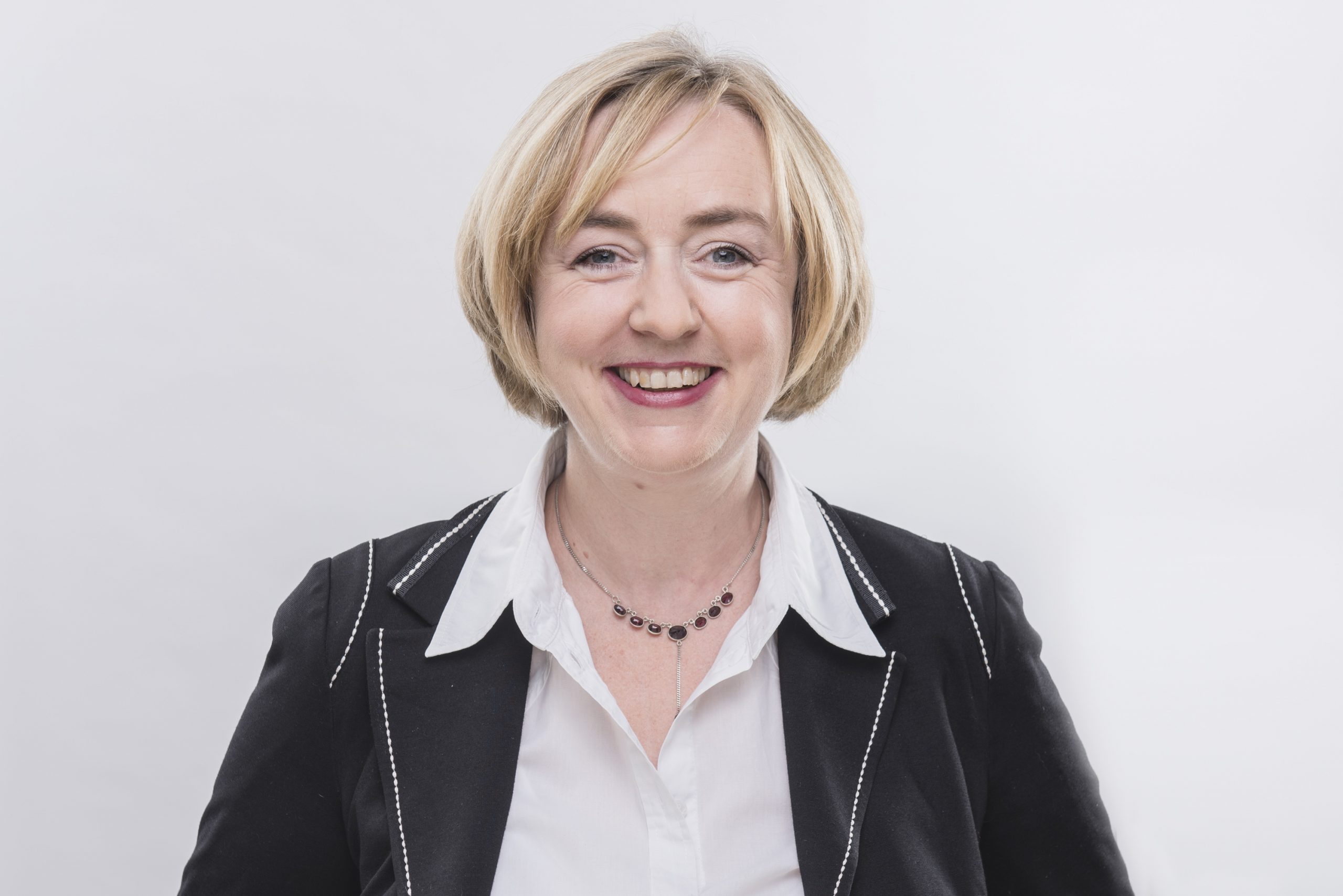 Claudia has been consulting and managing international brands, both B2C and B2B, for 25 years. She is a proven expert in brand management and marketing excellence and has held senior positions with leading global companies. As a professor of business administration and marketing, she conducts research on AI.
Her core expertise for Kaiserscholle:
As founder and managing director of Kaiserscholle, she ensures that your brand continues to shine, too. If you want. She keeps the network of experts together and focuses on the topic of "Digital Transformation/ Artificial Intelligence in Marketing". Here she is a sought-after keynote speaker at international conferences and in brand and marketing days of her clients. More info here.
Experiences and stations:
Associate Principal at McKinsey & Company for Marketing & Sales (7 years); Global Vice President Brand and Marketing Strategy at Volkswagen AG (4 years); Director Europe for Knowledge & Insights, Director Strategy and Planning Germany, Denmark, Finland, Iceland (both at The Coca-Cola Company) (3 years); International Brand Manager NIVEA Beauté (3 years); Other operational activities include strong brands such as Apple, Vaillant and Siemens.
She holds a PhD in brand strategy and teaches marketing as part of her professorship at SRH Berlin University of Applied Sciences and at other, international universities. She is also a member of the Academic Advisory Board of Analyx GmbH, a company that transforms Big Data Analytics into software tools for practical support of marketing decision makers.
Courts and companies rely on their expert opinions as publicly appointed and sworn experts for marketing, brand and business communication. More info here.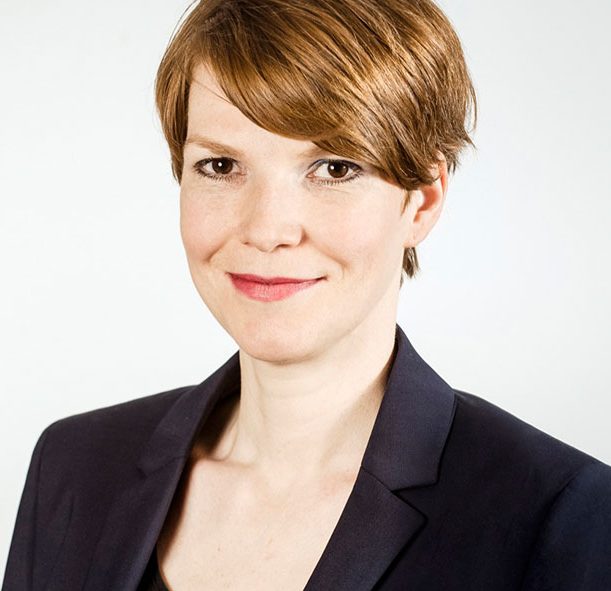 Kathrin has been involved in the strategic development of strong brands, such as Coca-Cola and Carl Zeiss, for 15 years. She is excellent at creating structured analysis, storylines, and developing board-worthy PowerPoint presentations. Through her industry and consulting experience, she looks at issues through different lenses and is able to fully utilize her creativity.
Her core expertise for Kaiserscholle:
Our expert for structured project management, (board) presentations with excellent, efficient storylines, communication trainings and everything around effective workshop development.
Experience and stations:
Since 2014 freelance consultant for strategy development and communication trainings (storylining, PowerPoint &Co.) e.g. for Coca-Cola in Germany, Austria, Greece, Japan, USA; Senior Strategic Planning & Communications Manager The Coca-Cola Company London and Berlin (2 years); Senior Consultant at Emc2, a spin-off of McKinsey & Company, with projects in Germany and England (3 years ); senior consultant at Batten & Company with projects in Germany and China (3 years); industrial experience at Carl Zeiss in marketing and business development in Germany and the USA (4 years ); guest lecturer at HHL Leipzig Graduate School of Management in marketing 2008 and since 2014 in international management.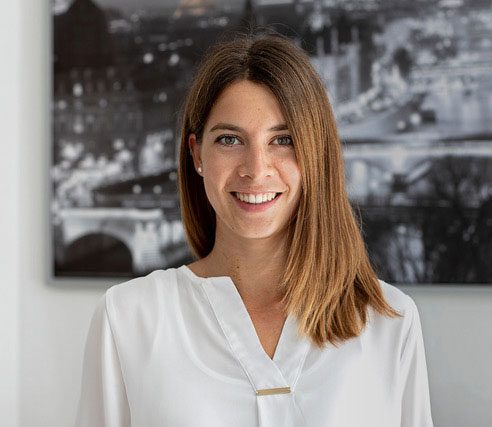 Lena is an aspiring business psychologist. With her knowledge of the environment and sustainability, as well as media, market and communication, she is able to link classical marketing and advertising psychology with the topics and issues of sustainability, which are becoming increasingly relevant for companies. She has practical experience in online marketing and copywriting for companies in the marketing and software industries. She also successfully worked on practical study projects in research and design.
Her core expertise for Kaiserscholle
As a business psychologist, she supports the Kaiserscholle team in qualitative and quantitative methodological research, e.g. guided interviews or conception, collection and statistical analysis of customer and employee surveys. She prepares workshops, moderates and photo-documents the results.
Experiences and stations:
Bachelor's degree in business psychology with a focus on environment and sustainability as well as media, market and communication; 2019 qualitative research project on communication measures with Alnatura Produktions- und Handels-GmbH; campaign conception as part of the GWA Junior Agency Award; working student activity in social media marketing and copywriting for Digital Trendhouse and Diagonal.Software. Since 2021, it has been sprucing up the future as a Strategic Foresight Consultant @ 2b AHEAD ThinkTank GmbH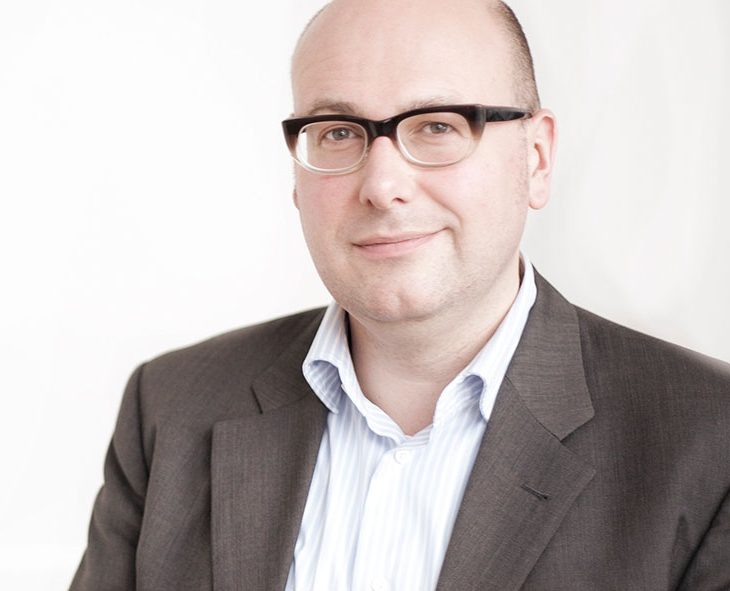 Oliver's expertise lies in the successful communicative implementation of marketing concepts, from targeted publicity campaigns to integrated campaigns. Oliver's hobbyhorse is brand building and brand activation in a creative way. He shares his more than twenty years of experience as a creative and campaign manager as a lecturer, trainer and keynote speaker. Oliver is also managing partner of the creative agency Tinkerbelle GmbH, based in Berlin and Cologne. Your brand and marketing department can also benefit from his experience and support.
His core expertise for Kaiserscholle:
Translate marketing objectives into communication tools and campaigns. Development of creative concepts; brand building and brand management through corporate communications, corporate design and corporate language. Training in concept development as well as agency management.
Experiences and stations:
Founder and owner of TINKERBELLE advertising agency since 2008; Group Head Text JWT Hamburg for leading brand manufacturers (3 years); Text and Conception BBDO Berlin for retail and international brand manufacturers (4 years); Axel Springer/Advertising departments (3 years); Also: Lecturer for text and concept development and trainer for presentation at Miami Ad School (Hamburg, Berlin, Miami) since 2004, at Texterschmiede Hamburg since 2008, Lecturer for advertising psychology and advertising impact at Steinbeis Institute Berlin since 2016.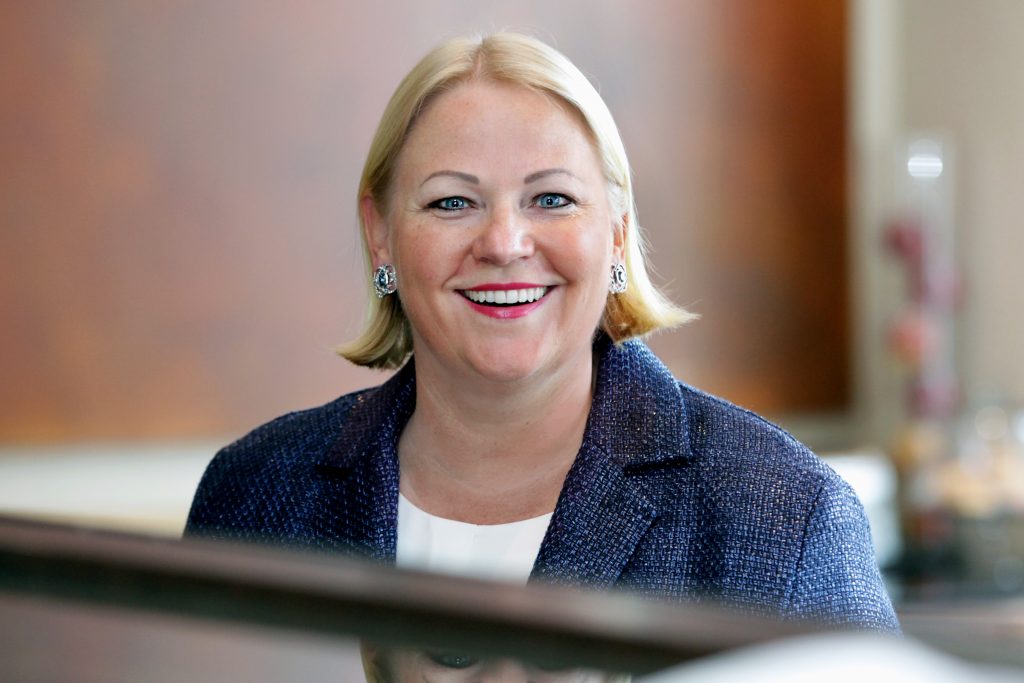 Wiebke's expertise is based on many years of experience in top management consulting, coupled with operational responsibility in corporate groups in a wide range of industries. She is the founder of the strategy consultancy impactWunder GmbH and advises her clients on strategic issues in the areas of marketing, digitalization, cultural change, transformation and the New Way of Work. She is also an author and sought-after key note speaker on diversity and women in leadership positions.
Her core expertise for Kaiserscholle:
Wiebke has been deeply involved in CRM and loyalty efforts since the early days of customer loyalty programs. This forms the nucleus for their expertise in customer experience, user experience and customer service strategies. Together with customer insights analyses, she successfully develops tailored address concepts for your customer segments as well.
Experiences and stations:
Chief Human Resources Officer (CHRO) at AXA Konzern AG (2019); Partner DACH for the Insurance Industry and Travel & Logistics at Heidrick & Struggles (4 years); Principal in Travel & Logistics at Egon Zehnder International (3 years); Associate Principal at McKinsey & Company in the EU Marketing & Sales Practice (6 years); SVP Global Marketing & CRM at SWISS International Air Lines (3 years); Project Manager in Aviation & Logistics with focus on Marketing, Pricing and CRM at Roland Berger Strategy Consultants (5 years).
She holds a degree in Business Administration and passed a Marketing Certificate Program at the University of California in Berkeley, CA, USA with distinction. She is a sought-after key note speaker in companies and universities and has recently published two books on the topic of culture change. In addition, together with Darmstadt University of Applied Sciences, it has published a representative study on the topic of "People as a competitive factor – how to inspire and retain employees".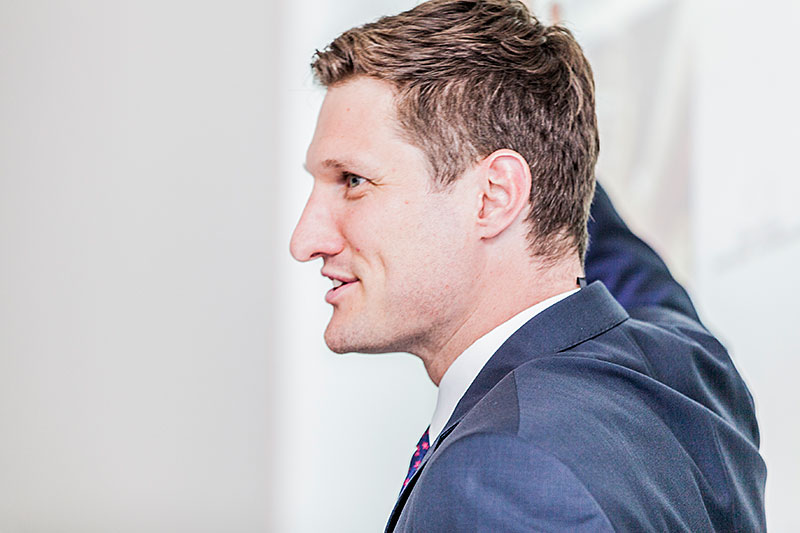 Daniel has been advising strong brands, both B2C and B2B, for over 10 years. He is a specialist in pricing, marketing controlling and brand management. As a former marketing executive at a leading direct insurance company, he can also put PowerPoint concepts into action.
His core expertise for Kaiserscholle:
1. making brands stronger – with structured brand management from authentic identity and independent positioning to strong branding and effective communication. 2. increase profits – with systematic pricing from correct strategy to optimal pricing to structured price negotiation and control. 3. making marketing measurable – with holistic marketing target systems via intelligent measurement to control with tool-based cockpits.
Experiences and stations:
Founder Stenger Consulting (4 years); Head of Marketing Strategy and Control CosmosDirekt (1 year); Project Manager Esch.The Brand Consultants and Homburg & Partner (6 years). He is a professor of marketing and always inspires his students for marketing excellence.